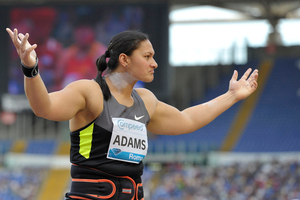 Valerie Adams has produced her best throw of the year to win her last meeting ahead of the upcoming Olympics but she still trails her main rival by more than 30cm.
Adams threw 21.11m, eight centimetres better than her previous best throw
of the year, to easily win the competition in Lucerne.
While it bodes well for the Olympics in just a couple of weeks, Adams' main rival Nadzeya Ostapchuk still has a season's best more than 30 centimetres better than the Kiwi's throw today.
- APNZ