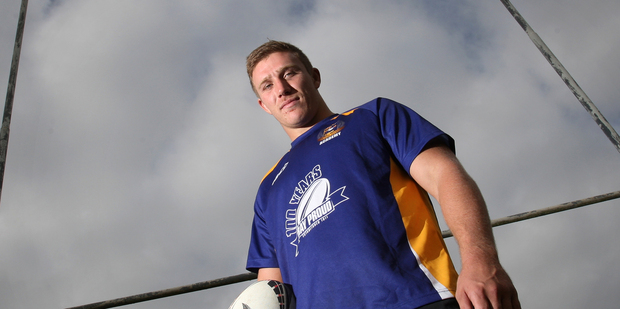 Bay of Plenty rugby player Nathan Harris has outed himself as the Baby Blacks player accused of rape in South Africa, saying he "strongly'' defends his innocence.
Harris, 20, a hooker from Te Puke, issued a statement today saying he had let down his team and family but hoped for "a good outcome so I can get on with my life''.
South African police say they have taken DNA samples from two players after a 22-year-old woman said she was raped at the Southern Sun Hotel Newlands in Capetown on Friday evening (SA time).
The alleged rape happened hours after the New Zealand Under 20 squad, nicknamed the Baby Blacks, lost to the South African Under 20 side in the final of the junior world championship.
"I want to say very strongly that I am innocent of the allegation made against me.
"However, I should not have allowed a woman to enter my room. This was against team rules,'' Harris said in his statement, released through the New Zealand Rugby Union (NZRU).
"I am proud to have had this amazing opportunity to represent my country playing rugby and I know that I let the team down and I let my family down.
"For that I am truly sorry and I want to apologise to my team mates, team management and to all the parents and friends who supported our team, but especially to my family for the distress this has caused them all.''
South African police are awaiting forensic results before they decide whether they will press charges.
NZRU chief executive Steve Tew, who is yet to comment on today's developments, this week said the Baby Blacks squad had been reminded of team protocols while on tour only hours before the alleged rape.
Harris said the past five days had been "a very stressful and painful time for me and my family''.
"I have learnt a lot and now I am hoping for a good outcome so I can get on with my life.''
Tew told media this week that the Baby Blacks side had been drinking on Friday night but he didn't believe they were grossly intoxicated.
"Alcohol has been consumed by some of the team members, including this player. But we are not of the view that it was excessive. But, again, this will be something we'll be working through as part of the investigation,'' Tew said.
In an interview last month with the Bay of Plenty Times, Harris told how his father, Quentin, was a take-no-prisoners Te Puke player who earned a reputation as being tough.
"Dad was a bit of a mongrel, whereas I think of myself more as a ball-playing hooker,'' Harris said.
"I tried to get dad back last year to play because it would have been fun alongside him, but he's had three back operations.
"We played the odd game, golden oldies or married vs singles, but he'd always make sure he was on the opposite side and try to take my head off.''
- APNZ