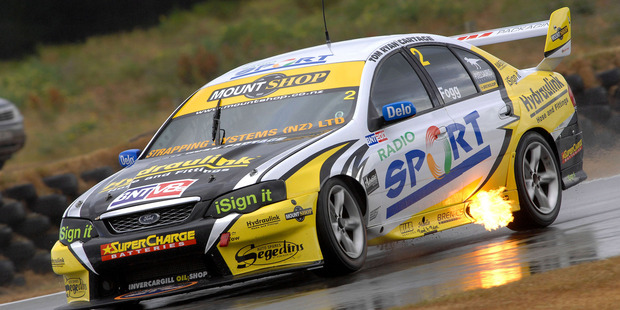 A review of the governance of MotorSport New Zealand is the major activity to come out of last week's annual general meeting of motor racing's governing body.
A remit from the Kapiti Car Club was passed, asking for an independent review of MSNZ's governance. That remit, the first one to be dealt with at the meeting, superseded others seeking similar action - including one which sought to bar MSNZ from having commercial interests in the sport while doubling as an administrative and regulatory body. Other remits were withdrawn once Kapiti's was passed.
The focus on governance at the AGM came after simmering discontent in some motor racing circles over the way MSNZ and subsidiaries like The Motorsport Company run the sport - including issues like financial management and transparency.
The governance review has hit a chord with those in motor sport and one source said: "At least there is a process to be gone through now.
You could see the executive [of MSNZ] were surprised when the voting cards were held up and the remit passed - I'd say they were not expecting it.
"The only slight worry is that the independent review is to be commissioned by the president and the past president and it is to be hoped that doesn't mean they bring in someone friendly to them but have a truly independent review."
A number of national sports bodies have reviewed their governance in recent times, the latest of which is Swimming New Zealand. The review, headed by former NZRU chief and Fonterra senior executive Chris Moller, called for the entire board and chief executive to resign, according to reports which surfaced after a meeting in which Moller outlined his recommendations to key parties involved.
Reports said Moller maintained that Swimming NZ must now not be allowed to adopt only some of the changes recommended - it must be all or nothing if the sport was serious about moving forward and resolving problems which had disrupted and divided it for years.
One motor racing source said: "Moller is obviously independent and obviously someone who knows what he is doing and his way round a sporting organisation. Why not get him to do it [the review] if he is available?"
Other motor racing insiders say the move for a review is a good one and has pleased many in the sport.
"I hope MSNZ understands that we have not been pushing for this because we don't like them or because we are in it for some sort of gratuitous aggravation. Many in the sport feel it needs to happen because we care about the sport and want to make things better."