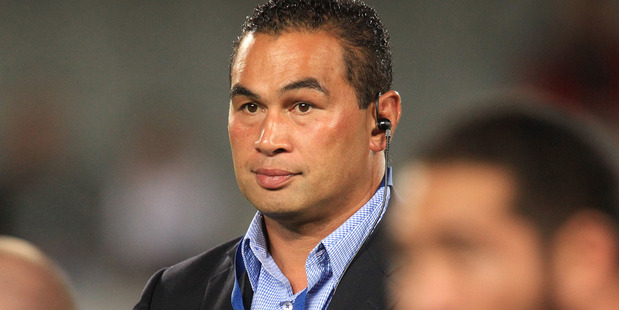 There hasn't been a better example of someone retaining dignity under pressure than Pat Lam this year.
An already intolerable season has reached an inevitable conclusion - Lam's job being advertised. The board told him last week it was almost certain to happen. Following the defeat to the Hurricanes on Friday, they began talks with Lam to bring forward the process. If it was going to happen anyway, it would be better for the organisation if they began the hunt now, rather than wait.
The announcement could only be made if Lam agreed. He's still under contract and for the job to be made contestable before the review, required his permission.
He selflessly said yes knowing that he would be forced to endure yet more public humiliation as his lack of success would be publicly discussed by his employers. The media, too, will now begin listing men from around the world - all of whom will be presented as being better options than Lam.
His rational for agreeing to his own eventual dismissal is that he believes it will be in the best interests of the franchise. That's the same reason why he doesn't want to quit now - would it honestly, however badly the Blues are playing, help them if they are left without a head coach for the remainder of the campaign?
Throughout all this, Lam has fronted, answered questions, kept his cool and accepted his fate. His dignity, poise and selflessness are qualities that a few others in the Blues could do with observing.
If the Blues really are to find their way to a brighter future, they can't let Lam be a scapegoat for their multiple failings. Changing the coach is only a start. Everyone else in the organisation needs to question whether they have done enough or whether it is time for them to be a little more like Lam and make way for others.
The franchise has endured nine largely unsuccessful campaigns since they last won the title in 2003. So many things haven't been right in this period.
Talent identification has been a major problem. Jerome Kaino is the only long term All Black to have been produced since 2003. As a sign of how bad things have become - the Blues finished last week's game with Lachie Munro, Hadleigh Parkes and George Moala in their back three. Compare that with 2003 when Rupeni Caucaunibuca, Doug Howlett, Rico Gear, Mils Muliaina and Joe Rokocoko were competing for places each week.
Player retention has been just as big a problem. They kept Xavier Rush and lost Moise Tuiali'i. They kept Tasesa Lavea and lost Nick Evans. Attracting players has been a battle - Dan Carter, Aaron Cruden and Mike Delany all rejected the Blues as did Beauden Barrett. They lured Jimmy Gopperth and Stephen Brett.
They continue to train at the temporary Unitec site in Mt Albert - only talking about building a state of the art facility. The Chiefs haven't talked - they have acted and are ensconced in a brilliant training centre. The Blues have been painfully slow to realise that they need to expand their coaching structure beyond the traditional head coach-assistant coach model.
They are looking at the Chiefs now, realising that they need to emulate their arch rivals and have a wider team.
It's all so reactionary and Lam can't be held solely responsible. He is so far the only one to be accountable and that list needs to grow.
- Gregor Paul is the rugby writer for the Herald on Sunday