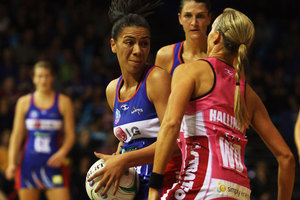 The Northern Mystics have suffered their first loss of the ANZ Championship, going down 50-48 to the Adelaide Thunderbirds in Auckland.
The home side were playing catch-up for the duration of the match, going behind early and trailing 27-22 at half time.
The Thunderbirds join the Mystics in a tie for second on the championship ladder, with three wins from their opening four games.