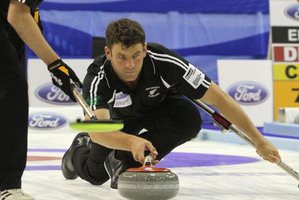 New Zealand curling's recent international run of form continues, after their fifth placing at the world men's championships, the Kiwi teams have also posted their best results at the world senior championships in Denmark during the weekend.
The New Zealand senior women finished fourth with a five-win three-loss record, and the men came in fifth of the 23 competing nations.
The women's final was easily won by Canada 12-2 over Scotland, but Ireland upset the Canadians 6-5 to win the men's title.
The final tournament of curling's international season starts tomorrow in Turkey, with the world mixed doubles championship.
Alexandra's father-daughter side of John Campbell and Natalie Thurlow are the New Zealand team at that event.
- APNZ