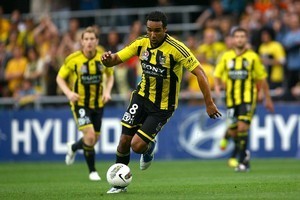 The Wellington Phoenix's game against the Gold Coast will go ahead tomorrow after the Supreme Court in Australia threw out a bid by Clive Palmer to maintain control of the Queensland club.
Palmer had his licence revoked after launching an extraordinary attack on the Football Federation Australia, chairman Frank Lowy and football across the Tasman in general this week. The billionaire mining magnate fought to retain his licence but the Supreme Court rejected his claims on Friday night, meaning tomorrow's game at the Cake Tin against the Phoenix will go ahead as scheduled.
It is exactly what the Phoenix wanted.
With Gold Coast in turmoil, Wellington will want to take advantage against a side they have traditionally done well against in the capital - they smacked United 6-0 in 2009 - and maintain their push for a top-four finish to book a home playoff.
They will still need to be wary of Gold Coast who, despite sitting dead last in the A-League, drew with the high-flying Central Coast and a star-studded Melbourne Victory outfit in their last two outings.
Justice Jean Dalton said there were insufficient grounds to grant an injunction and it will be welcomed by rival club officials, coaches and officials who blasted him for his continued defiance of the FFA.
The FFA had the contracts prepared for United's players to sign before catching today's flight to Wellington and the governing body will also honour contracts of the four players who were also signed for next season.
"The FFA was well prepared for this outcome and tonight have activated a plan to run the Gold Coast team this Sunday,'' said FFA chief executive Ben Buckley.
- APNZ