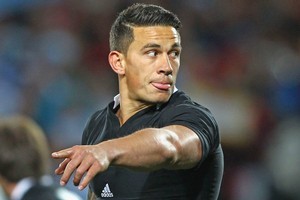 Sonny Bill Williams' agent is comprehensively denying suggestions he's about to sign with NRL club the Roosters.
It's been reported that Williams is close to signing a five year, five point three million dollar deal from 2013.
Khoder Nasser says that's not the case.
He says the only deal he has at the moment is his one with the Chiefs.
Khoder Nasser says he regularly meets with Channel Nine boss David Gyngell as part of an already existing deal and that's all he was doing.