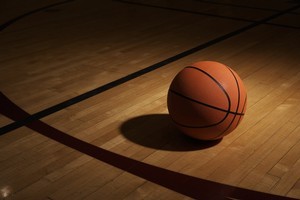 Tall Ferns basketball coach Kennedy Hamilton-Kereama is excited - and not a little relieved - that he'll have a programme to lead towards next year's London Olympics.
High Performance Sport NZ this week confirmed it would fund both the men's and women's basketball teams in their attempts to qualify in June-July.
The early announcement - most sports will find out their fate in mid-December - was crucial for Basketball New Zealand to finalise entries for two world qualifying tournaments, probably in Europe.
The implication of HPSNZ's decision is that the New Zealand Olympic Committee has also agreed to select the teams if they claim one of the final Olympic spots.
This news is especially good for the Tall Ferns, who had fallen out of favour with Sparc after winning only one game at the 2008 Beijing Olympics.
"I'm obviously really excited by the opportunity, not so much for myself, but more for the players," says Hamilton-Kereama. "It's a pleasant surprise and means we're not looking at a worst-case scenario. We'll have some money to do something, to at least have a shot at qualifying."
While the Tall Blacks have enjoyed a consistent level of funding over the past decade, mainly through their involvement at world championships, the women's programme lost credibility when the Christchurch Sirens were dropped from the Australian WNBL during the Beijing Olympics. Sparc had invested heavily in the Sirens, the women's equivalent of the NZ Breakers, and questioned BNZ's ability to promote women's basketball when the project failed.
Since then, the Ferns have survived on the smell of an oily rag and the goodwill of our Asian neighbours. Tours to Japan and China have been heavily dependent on host generosity.
"We've had a very limited amount of money but I don't think that's affected our ability to present a world-class programme for the players," says Hamilton-Kereama. "One of the big things for us is playing more games. I've been a part of the programme for five or six years now and we need to learn from the successes we've had and mistakes we've made.
"Even this year, during our Oceania campaign, I didn't feel we had enough games and there were too many gaps between camps."
The Ferns could call on eight Beijing Olympians this year and that experience should hold them in good stead when they contest the qualifying tournament. They face Argentina, Canada, Cuba, Japan, South Korea, Senegal, Mali, Croatia, Turkey, Czech Republic and France, with five teams progressing to London.
The Tall Ferns are ranked 16th in the world, have appeared at the last three Olympics and have shown they can challenge top teams.