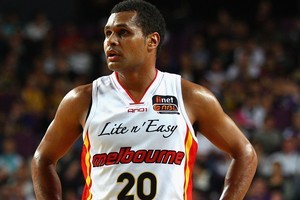 Portland Trail Blazers point guard Patty Mills has cut short his stay with the Melbourne Tigers and will play for a Chinese league club as the NBA lockout continues.
The National Basketball League said in a statement late Sunday that Mills had signed a contract to play with Chinese club Xinjiang Guanghui Flying Tigers. The NBL said it allowed Mills to leave because it did not want to hold him back from other international opportunities.
Mills signed for the Tigers in late August and was to play for the entire season if the lockout continued. The first-place Tigers were 6-3 with him in the lineup and Mills averaged 18.6 points per game tying him for the league lead.
- AAP