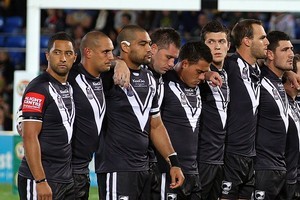 The Kiwis will play a match against Cook Islands in October as part of preparations for the Four Nations rugby league tournament in the United Kingdom.
New Zealand Rugby League (NZRL) chief executive Jim Doyle said today the match would be played on October 7 in Rarotonga.
After the game against the Cook Islands, the Kiwis will play a test against the Kangaroos in Newcastle, Australia on October 16 before the Four Nations which begins on October 28.
- NZPA