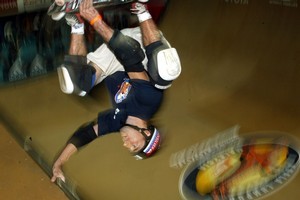 ESPN would seriously consider an X Games bid from a New Zealand city.
The company which runs the global phenomenon of extreme sports is expanding the competition to three cities outside the United States in 2013.
Applications are now open for cities outside the US to bid to host an event.
ESPN Senior Vice President of Programming Scott Guglielmino says they've had success here before.
He says the atmosphere and the culture would be outstanding.
The greatest skateboarder in history, Tony Hawk, says he's been to Wellington before and would definitely come back.
- NEWSTALK ZB