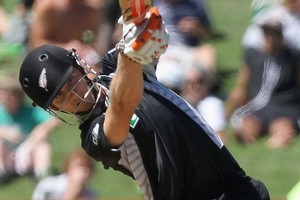 Black Caps batsman Kane Williamson has been declared fit to fly by medical staff and will join the side in India.

Williamson was unable to leave with the team after being diagnosed with a chest infection on the eve of the team's departure but has now been cleared to leave New Zealand tomorrow.

He will miss the first warm up match against Ireland in Nagpur but will be with the team in time for match against India in Chennai, New Zealand Cricket said.
- NEWSTALK ZB