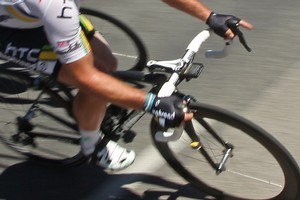 Top international cycling outfit Team HTC Highroad has entered the women's tour of New Zealand later this month.
The team, the most successful in the world in recent years, will send a strong squad for the six-stage event from February 23-27.
Race director Jorge Sandoval welcomed their inclusion for the event which takes place in Wellington, Wairarapa and Manawatu.
"Having a team currently considered to be one of the best in world racing in New Zealand again is great for the sport, and the women's tour," Sandoval said.
"We all know about the boys in the team, with riders like Mark Cavendish and our own Hayden Roulston, and the women's squad has a similarly impressive roster."
Sandoval said the inclusion of Germany's Judith Arndt, the tour winner in 2007 and a former world champion in the pursuit and road race, and sprinter and compatriot Ina-Yoko Teutenberg, a winner of numerous stages around the world, including three here in 2007, would help the event's profile globally.
Team HTC Highroad will also include Americans Amber Neben, Ally Stacher and Amanda Miller and Australian Chloe Hosking in their team for the tour.
- NZPA