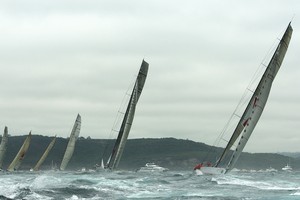 Bad news for the skippers hoping to break the race record in this year's Sydney to Hobart yacht race.
Weather forecasters are predicting strong southerly winds and big seas for the start of the race on Boxing Day, with swells of up to four or five metres.
The conditions will probably prevent any of the supermaxis from going under the race record of just over one day and 18 hours set by Wild Oats XI in 2005.
- NEWSTALK ZB