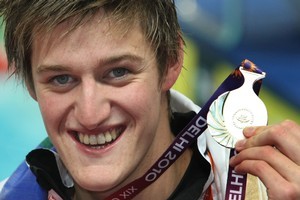 Hold the back page, New Zealand has won another four medals at the Commonwealth Games.
Indian newspapers are onto it and the world wide web is dutifully updated.
Now we just need to know when our latest heroes triumphed, and where, and how and ... who the heck are they anyway?
Or could this be the latest in a long string of lapses from the official Games information service, which today lists New Zealand on 11 medals, rather than the seven everyone thought they had won through three days of competition.
Instead of listing five silver medals and two bronze on the medal table, we apparently own six silvers and five bronze.
Thing is, it's gone global.
Some local papers haven't noticed the mistake in their published medal tables today while websites with readership of millions such as BBC are showcasing New Zealand's elevated position.
Dubbed the "misinformation service", the faulty electronic system has had games journalists tearing their hair out in Delhi chasing fundamentals such as accurate draws and results.
But it seems even the ghosts in the machine can't produce a miracle. We still haven't got a gold medal.
- NZPA