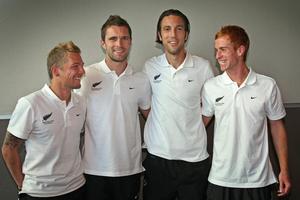 The All Whites' fairytale run in soccer's World Cup came to an end on Friday with a 0-0 draw with Paraguay.
The match in Polokwane was a largely pedestrian affair before keeper Mark Paston was called on to make a series of late saves as Paraguay upped the tempo in search of the winner.
The result meant New Zealand will leave South Africa unbeaten, after earlier draws with Slovakia and defending champions Italy - a superb achievement that few would have predicted before the start of the event.
Do you have a message of support for the All Whites?
This message forum is now closed. Here is a selection of your messages: