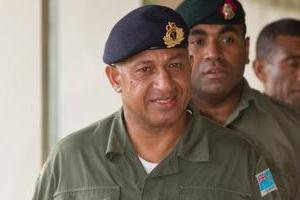 Fiji's Olympic Committee wants to find out why their appeal to compete in this year's Commonwealth Games in New Delhi was knocked back.
The Court of Arbitration for Sport (CAS) reinforced Fiji's ban from the Commonwealth Games in October after dismissing its appeal yesterday.
"We can't seem to understand how the decision could have gone against us because the Commonwealth Games Federation constitution says if your country is in the Commonwealth, then your athletes can take part," Fiji Association of Sports and National Olympic Committee President, Vidya Lakhan, told Radio New Zealand.
"That was the basis of our appeal to CAS.
"We're very much interested in finding out the grounds on which our appeal has been dismissed."
Fiji was suspended from the Commonwealth last September when military ruler Commodore Frank Bainimarama, who seized power in a 2006 coup, refused to bow to demands to hold elections next year.
The South Pacific nation's Olympic committee argued that politics and sport are separate, and that Fiji had a good case for appealing the decision.
- AAP