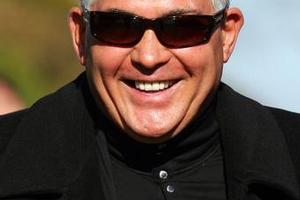 Former Kiwi rugby league player Jarrod McCracken called in an underworld figure in a bid to recover a multi-million-dollar sum lent on the basis of a handshake, an Australian court has been told.
A Queensland property developer, McCracken travelled to Melbourne in 2007 to enlist the aid of Mick Gatto in getting back A$6.25 million (NZ$7.7 million).
He said he was owed the amount by developer, high-stakes gambler and former friend Harry Kakavas.
Gatto had been sought out because he was understood be on friendly terms with Kakavas, but even he could not convince Kakavas to repay the money, which was gambled away at casinos in Las Vegas and Melbourne, the Sydney Morning Herald reported today.
While McCracken, 39, failed to get the A$6.25 million, he did succeed in getting an award for A$1.25 million in a decision handed down in the New South Wales Supreme Court on Friday.
Earlier this month, Kakavas, 42, lost a A$35 million lawsuit against Melbourne's Crown Casino, which he had sued for losses incurred playing baccarat in the high rollers' room.
The court was told that McCracken and Kakavas stopped speaking to each other after McCracken hit Kakavas' head against a glass door hours before Kakavas' wedding in November 2006.
Just before the incident, McCracken, a groomsman, had learnt that Kakavas was unable to repay him $2 million because he had used it to settle gambling debts to the Bellagio Casino in Las Vegas.
McCracken was also under financial pressure at the time, because part of the money he lent to Kakavas had been borrowed from people in Sydney who were "very heavy".
He was charged over the assault, but no conviction was recorded.
McCracken played 22 times for the Kiwis and also for National Rugby League clubs the Bulldogs, Parramatta and Wests Tigers.
His football career came to a premature end in 2000 after he suffered a neck injury against Melbourne when he dumped in a spear tackle by present Kiwi coach Stephen Kearney and Marcus Bai.
- NZPA