Rating:
4/5
Verdict: Inventive and strange toe-tapping music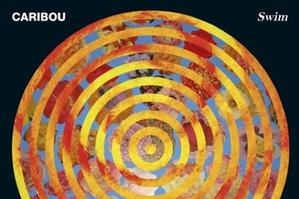 On Swim, Canadian electronic man-machine Caribou (real name Daniel Victor Snaith) has taken off into the big dancefloor in the sky. While this, his third album as Caribou, does not have the allure of Andorra, a beautifully psychedelic offering from 2007, it makes up for it with deft experimentation and finely crafted dance music for your head.
But it's playful, too, and there's a child-like romp to opener Odessa, with its delightfully bouncy beats, subtle bells, shakers, and wood blocks, and Snaith's dreamy vocals. Although beware of playing the album to littlies because it becomes increasingly unhinged (albeit in a deliciously fun way). The oscillating oonst of Sun gets the album moving along with the sinister industrial glitch of Found Out and Bowls continuing the ride. The latter starts off with splashes of harp before Snaith somehow manages to make a gently propulsive clatter sound like a new form of house music.
On a more static note there's the distorted slow motion trance of Kaili, complete with erratic saxophone squawks and whipsy falsetto, which recalls TV on the Radio canoodling in some dark club with Autechre.
It's the ideal album for getting down to some strange sounds.