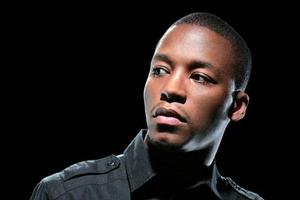 Hundreds of festival-goers slapped on sunscreen and absorbed three days of music and art by the sea at the biannual Splore festival at the weekend.
It was the eighth time the family-friendly festival had been held and was the biggest and one of the hottest yet.
About 7000 people of all ages camped at Tapapakanga Regional Park, south of Clevedon, and enjoyed everything from an art trail through the park to story-telling and hula-hoop lessons to performances by big-name acts.
Brit crooner-and-beat-boxer Jaime Liddell opened the main stage's international line-up on Friday, giving his audience a sneak preview of his upcoming album.
He was followed by hip-hop megastar Lupe Fiasco, who attracted a different breed of punter to the traditionally alternative festival. Lupe didn't seem as excited to be on stage as his fans were to see him until he played Superstar at the end of his set. But the sprawling crowd fed off his high-energy finale - a new song, Beautiful Lasers followed by Daydreamin'.
Enthusiasm waned during local act Minuit, but picked up for Basement Jaxx's DJ set. Their vampy performance included everything from covers of Queen to Major Lazer tracks topped with their crowd favourite Where's Your Head At.
Afro beat nine-piece Zozo, who live in Auckland but hail from Ghana, had an audience bopping to the sound of summer in the early afternoon on Saturday - many from their lilos in the water.
At dusk, a crowd dressed in Midsummer Night's Dream costumes (ready for the evening themed party) flocked to the main stage for local soul/funk act Sola Rosa's high-attitude set.
Spektrum was a highlight of Saturday night's line-up on the main stage, giving one of the most captivating performances of the festival.
Yesterday, local acts continued to drown out the cicadas as tents were slowly packed away. With big crowds, amenity issues and performances by the likes of Lupe, Splore is now more than just a clean, green event and an excuse for a camping holiday on treasured landscape.
The Splorians' overwhelming comment? Possibly the best fest of 2010, and we'll be back.
Green is the new black, after all.