Genevieve Knights is the founder of boutique food brand and specialist pate producer Genevieve's Cuisine.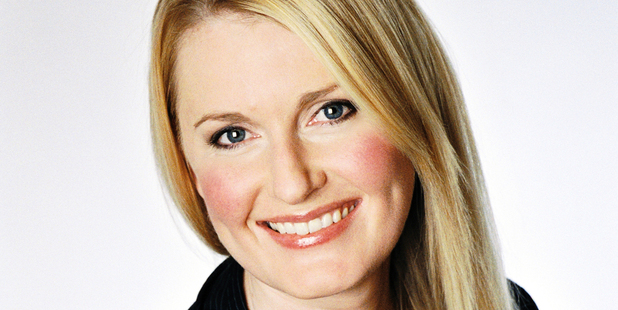 Can you tell me a bit about Genevieve's Cuisine?

I was working full time as a food writer when the recession hit. I had to go back to my roots and return to restaurants to work as a chef. But I wasn't happy in that role anymore, so I started making pate and selling it at the La Cigale French Market on the weekends.

It was soon time to get serious when stores wanted to stock my products, so we undertook some award-winning research with Massey University and created a cooking method to give the products a long shelf life without using any additives. I am very passionate about keeping food as natural as possible.

Soon I had a duck range, I released New Zealand's first Goose Liver Parfait last year and this year I have designed three new recipes, using the same preservation technique, which I am releasing in June. They are eaten the same way as a pate and I have named them Scallop Mousse, Oyster Mousse and Prawn Mousse. They are twice baked into the jars they are sold in - firstly without and then with the lids on to preserve them.
I am planning to add a kitchen staff member later this year, but right now I manufacture all the products myself. I use staff on the weekend to sell at markets and in stores. I currently supply more than 50 stores including New World, Nosh, Farro and Sabato.
What awards programmes have you entered and why?
Awards are fantastic for bringing about media attention and I find it really rewarding at a tasting when a stranger says 'oh, I was just reading about your products'. I have always felt people need to hear about you in around three different ways before they will trust your brand enough to buy your products.

I have entered the Cuisine Magazine Artisan Awards and was a winner in 2012. I was a finalist in the New Zealand Food Awards Gourmet Section in 2012 and a winner for research and development in the Westpac Auckland South Business Awards in 2013. I was also a finalist in the best emerging business and social responsibility categories of those awards.
What have you gained out of the process of entering awards? And what have been the challenges?

Last year I left entering the business awards until the last moment. Then I realised what a ton of writing it was going to be and had to work every evening to get it done. It was a stressful time and one in which I think my husband has been the most frustrated ever with me!

This year, though, the awards have cut down the word count to 1,000 per section. Now I am struggling to say all I want to say within those bounds.
But there is much to be gained. Explaining to others what makes your business special gives you an opportunity uncover angles you have never thought of before. You discover new ways to sell your business and it also helps to solidify your future goals and expectations of where you want your business to go.
What do you think makes a good entry that will grab the judges' attention?

This is such a good question. The whole challenge is to portray your story within the word count without being at all mundane. Lots of photos are a must to describe a process, or if you have a testing programme, illustrating it makes it much clearer to a judge and a more interesting read.

You need to remember you are competing with other vibrant, brilliant brands and your entry needs to stand out from the others. So anything that is unique about your business or your products and/or services needs to be spelt out very clearly and confidently. Your points of difference are your best marketing tools in the awards, but also in marketing your business to the media. The judges want you to take them on an inspiring and unique journey.

I have had some writing experience having authored three cookbooks, so this was a big help. If you don't have good writing skills, though, I think you should run your finished entry past a copywriter.
What advice would you have for other small business owners about getting the most out of entering business awards, and how best to leverage any opportunities if you win?

Facebook is a very important marketing tool right now and is rapidly becoming a more useful tool than an expensive website. Why? Because you can remind those following you of your achievements and weekly updates make them feel they are a part of a community that revolves around your brand. This is opposed to a website that a customer might visit once.

You should 'like' other businesses that are connected to you. For example, one of my retailers, Farro Fresh, can share my posts and everyone wins. While it's free, it takes time but I think it is very well worth the effort.

A press release helps too. Every business should know how to write one, or hire a marketing company. They usually have startup rates for new and small businesses. A press release is key to generating media hits and telling your story.

Your 'story' is something to consider from day one in business. It should always be on your mind' 'how can I generate a story from my latest innovation?' And take lots of photos of that story as it unfolds. They will come in handy for Facebook and when entering awards.