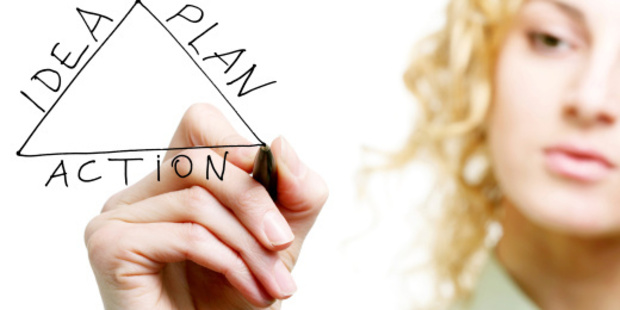 I received an email yesterday from a Herald reader...
"I'm a second year Marketing student and a marketing coordinator at a web and graphic design company. Your column is one that I read regularly as it is offers more practical insight into the marketing world than my classes. I was wondering if you might be able to offer me some marketing ideas in regards this company. It is a rather small firm which limits capabilities to an extent but I'm eager to try new marketing ideas."
The good news is that you can get started with highly profitable marketing activities that cost little or no money. (And they can also be put into action very quickly.)
Let's look at 4 things you could do this week to get started with profitable marketing strategies...
1: Send a real letter 'by snail mail' to 20 delighted customers.
Thank them for their business and offer them a special reason to spend more money on some of your products and services. Make your offer time limited and very compelling. Cost to do this? About 20 minutes to write an interesting letter and maybe $20 in postage. Doing this tells customers you care about them and can often stimulate new sales.
2: Email 20 happy clients and invite them to answer three questions. What do they like most about using your business, what benefits have they enjoyed from using your products and services and why would they highly recommend them to other people? In exchange for giving you their feedback and permission to use it, offer them a small gift. This could be as simple as an Instant Kiwi Ticket with the chance to win up to $50,000. You will now have a number of great testimonials you can use in your marketing. Cost to do this around $20 if 5 clients respond to your email. Time to do this about 10 minutes.
3: Send something helpful and positive this week to 10 key centres of influence for your business. A centre of influence is someone who can potentially recommend a lot of new clients to you on a regular basis. Say something like this in the letter. 'Hi it's Jane here from XYZ business. I'm a big fan of reaching out to local businesses and seeing if I can add value in some way. On that note here is a positive article on XYZ I thought you might enjoy. (With my compliments.) Have a great week. Kind regards Jane Smith'.
Time to do this about 15 minutes and $10 in postage. You've now got 10 new business people who know you in a positive way.
4: Contact me using the email link near the end of this column. Tell me the two biggest marketing challenges that you would like to solve in your business. I'll email you back and arrange a time and date to chat on the phone with you for 10-15 minutes. In this chat I'll explain 4-5 marketing strategies you can use right now to solve these challenges.
There is no charge for this service provided you email me before 5pm on May 31st, 2013.
I'm offering this service as a special gift to Herald readers to celebrate the publishing of my 100th Herald marketing column this week.
You can see all of Herald columns here.
(I wrote my first Herald marketing column in May 2011 and I didn't know how popular it would become. Thanks for all the positive feedback over the last two years. I really appreciate it.)
Have a great week and I'll be in touch soon with more marketing ideas.
'The greatest amount of wasted time is the time not getting started.'
- Dawson Trotman


Action Step:
Write down 5 things you could do this week to get started with new marketing activities in your business. Put at least two of them into action.
Graham McGregor is a marketing consultant and the creator of the 396 page 'Unfair Business Advantage Report.' www.theunfairbusinessadvantage.com (This is free and has now been read by business owners from 27 countries.) You can email him at the link above.