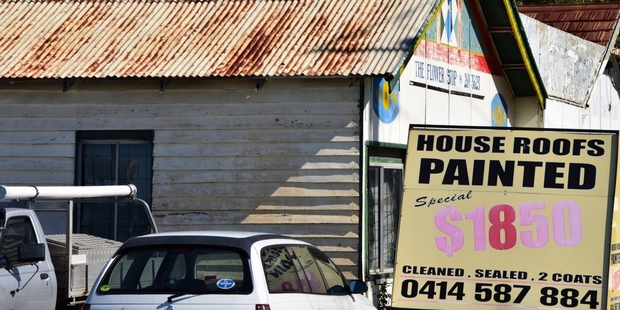 How not to advertise your business, spotted in Brisbane by Bruce Levy.
'Irish drunks' joke falls flat
A pub in Montauk, New York, was forced to remove a sign which said it didn't allow "Irish drunks". The Dock Bar & Grill sign said strollers, cellphones, screaming kids and Irish drunks were not allowed in the bar. After a barrage of negative feedback from the Irish American community in New York and abroad, owner George Watson taped over it with a homemade replacement saying, "No Sensitive Drunks". Mr Watson said that it was meant in jest and targeted the Irish in particular because of their "sense of humour". (Source: www.independent.ie)
Head-banger of state
The winner of Indonesia's presidential election has been receiving congratulatory messages from heavy metal music fans around the world. Soon after Joko Widodo declared victory, Randy Blythe, singer of the metal band Lamb of God, expressed his support on Instagram: "Incredibly, ladies and gentlemen, the new president of Indonesia is a metalhead and a Lamb of God fan," adding that Widodo is "the world's first heavy metal president".
Another heavy metal band, Anthrax, posted a congratulatory message on Facebook, saying: "Now if only all other countries would follow suit." (Source: BBC.co.uk)
White lies you were told as kids
1. "If you reach your head or hand too far out the car window, it will very likely be chopped off by hitting something. It happens all the time. That's why sometimes you'll see people with only one arm."
2. "My mum told me the car wouldn't run unless everyone was buckled up. Like she would pop the car into neutral and glide to the side of the road if we took them off while she was driving. I can't be in a car without having mine on and I'm a stickler about other people too."
3. "When I was tested for allergies, my mother told me one of the positives was tobacco, and that if I smoked it could kill me instantly. Never puffed a cigarette in my life."
4. "My parents let me believe the dolphins and whales at Sea World still lived in the ocean and they commuted to work every day. We had gone to the beach the day before Sea World and I assumed I was just a tour of where the sea creatures lived and then I got to see where they worked."
(Source: Ask Reddit)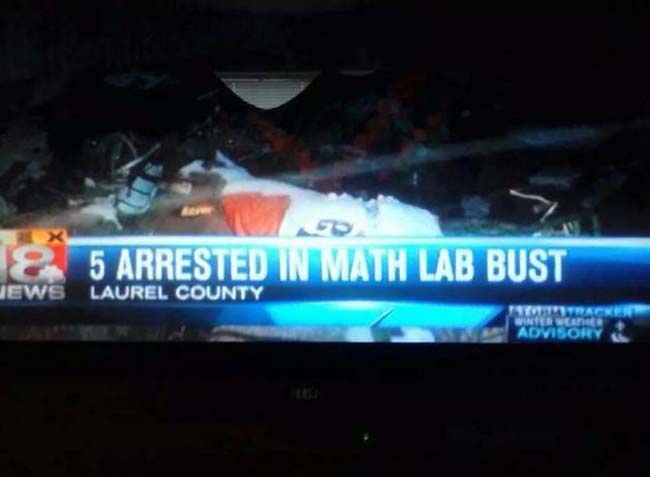 Don't do the math ...
Picture this: Great juxtaposition of personalised plates seen at the Lunn Ave lights on Monday night...
Picture this: Homer and Marge wine bottles...
Read this: Bedtime story for grown ups: The Girl Without A Ring Finger...
Art: Illuminated and musical swings
Video: This is clever...
(by French artist Bernard Prasthat)
Herald app users click here for today's video.
Got a Sideswipe? Send your pictures, links and anecdotes to Ana at ana.samways@nzherald.co.nz