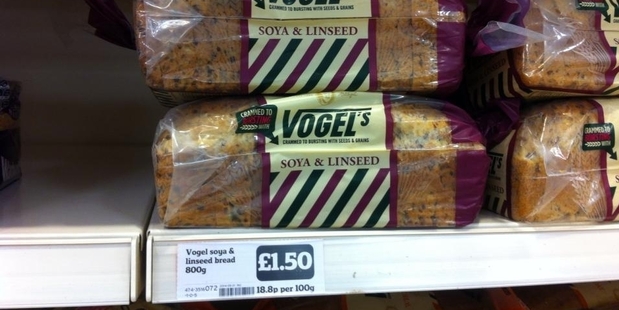 The non-special price of New Zealand's Vogel's bread in Sainsbury's. "That's $2.96! How can it be cheaper in England than here?" asks a reader. (The regular supermarket price is $4.99 for 720g.)
Hot under the collar over church sign
A Baptist church agreed to take down a sign about hell after police investigated the message as a "hate incident". A passerby in Norfolk, England, complained about the sign, which said non-Christians would "burn in hell", and showed flames below the words, "If you think there is no God you better be right!" Robert Gladwin, 20, said he considered Christianity "inclusive and loving in nature", but found the sign conveyed the opposite message. Pastor John Rose, 69, removed the sign and said he "regretted" how Gladwin interpreted the message. Some opposed Gladwin's complaint, saying the sign was too silly to take seriously. (Source: Newser.com)
Wrong internet porn diagnosis
A reader writes: "I was working in Gisborne years ago when all of a sudden my internet access stopped working.
I popped over to the IT department to ask why. I was told I was shut down for pornography. The young man got quite red-faced and said: "You were looking up, er, oral sex." I then told him if he checked the search engine he would find that I was looking up oral chlamydia ... because I'm the sexual health nurse! I got my internet back."
Not neighbourly ...
1. A police officer writes: "I went to a disturbance call where two neighbours were blowing leaves at each other with leaf blowers."
2. "I was cooking steak and bacon on the porch in the summer and they called the fire department for the smoke."
3. "My neighbours call the police on me if I jump into my pool. Apparently, the sound of water is enough to get them annoyed."
4. "I had a neighbour who called the police because I flushed the toilet three times in a row while I was cleaning it."
5. "When I was little our neighbour put barbed wire underneath the gap in our fence so we couldn't reach under and grab our ball if it rolled underneath."
6. "I know a couple of egotistical cat lovers who decided that their neighbour's cat was so adorable they took it with them when they moved house."
In my day we were so poor my togs were made out of cardboard: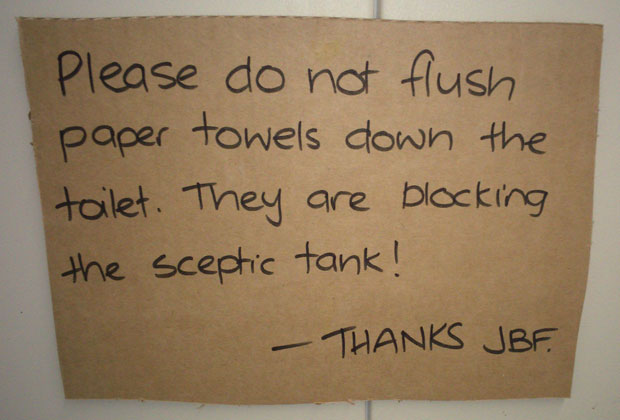 Picture this: Inexplicable stock photos...(Lady with Hitler tash and a lap full of potatoes is the weirdest by far)
Nice interactive graphic: Is it better to rent or buy?
Picture this: Dolly Parton's unpretentious house for sale...
Video: The first episode of Shortland Street aired 22 years ago. Relive it (and feel your age) below...
NZ Herald app users click here for today's video.
Got a Sideswipe? Send your pictures, links and anecdotes to Ana at ana.samways@nzherald.co.nz