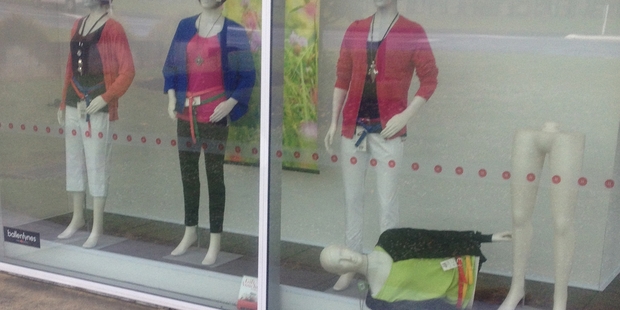 Hitch-hiker with a stink attitude
A reader writes: "Driving from Pukekohe to West Auckland on Wednesday afternoon. Approaching the northbound onramp at Drury, I see a young hitch-hiker, around 25 years old, with his thumb out. I always feel bad for hitch-hikers so I pull over to give him a ride. He doesn't approach my car so I yell out, 'Where are you going?' He replies, 'Nah, don't worry, your car's too stink!' Flabbergasted, I reply, 'Not as stink as your shoes', and drive away."
Wheel saga drags on and on and on ...
"Last month, we bought a new Fisher & Paykel dishwasher," writes a reader. "We noticed the bottom rack of the dishwasher was missing a little plastic wheel. This makes it really hard to pull the bottom rack in and out; it keeps coming off and jamming. We returned it to Noel Lemming, where we purchased it, and were told we had to deal with Fisher & Paykel directly. We rang the number provided, only to get bounced from one department to another. After a week of trying, we got through and were told that they were sending a technician out.
We live really rural and it took another week for the technician to arrive. His diagnosis: 'It's missing a wheel.' He told us he would have to order a wheel. Another week and the wheel arrives. And it isn't the right one!"
Bank sets out to divide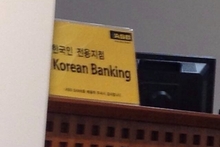 Whenever accusations of reverse racism fly about, there is usually a reasonable explanation. This picture was posted on Facebook with the following comments: "A Kiwi can only use half the ASB in Takapuna, the other half is for Koreans only ... I was asked to move to the other line ... Imagine if there was a line for New Zealand passport holders only ... Or, even worse, 'white customers only'. Typical reverse racism where it's OK for this but the moment you do the same, it's bad." Steady on, conclusion jumper! The ASB explains: "We have native Korean speakers with specialist knowledge in some of our branches, including Takapuna branch."
Happy to give ham the chop
Catherine writes: "My father is a butcher with the last name Ham. This name lent itself perfectly to his byline, 'Bob Ham Your Butcher Man', proudly displayed in his many butcher shops, in Ponsonby in the 1970s to the early 90s and, in the latter years, Northcote and Birkenhead. I, of course, followed tradition and also married a butcher, first name Andrew, at which point I took the opportunity to change from my maiden name to a more unassuming Murray. Having the last name Ham with a father and husband both butchers was just a bit too much!"