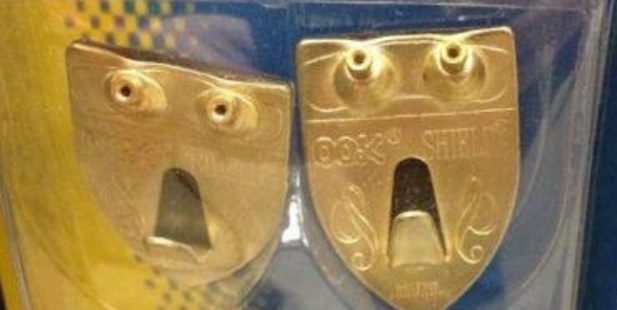 Playing around
A reader from Pukekohe writes: "We live opposite the fenced-off playground in Newsham Park and it is getting beyond a joke. The playground building commenced in December 2011 (it includes a large wooden fort with a slide and climbing frame to come). Nearly two and a half years later, it still hasn't been completed. At this rate my kids will be at uni or in the workforce by the time it's open. Auckland Council said it would have the playground operational in early May ... Seems like Pukekohe is another forgotten suburb of the grand idea that is the Auckland Super City."
Take your time ... and pay for it
A new cafe in Germany charges customers for the amount of time they spend there, rather than for what they order. Customers at the Slow Time cafe are charged €2 ($3.20) to enter and €3 ($4.80) an hour. When they come in, they are given a wristband with the time marked on it. When they leave they hand it back and their bill is calculated to the minute.
The concept of time is turned on its head, with several clocks purposely showing different times. The intention is for people to forget about time and focus on those around them.
Tyred and happy
On Monday night, Pauline Bennett was crawling home in peak hour Auckland traffic and stopped for the lights. "The guy in the car behind got out and he came and tapped on my widow," she writes. "Did I know I had a flat tyre? he asked. I turned into a local business car park and was resigned to a two-hour wait for the AA to arrive, but this lovely young builder from Papakura had followed me into the carpark to ask if I needed help. He changed my tyre and insisted he didn't expect or want anything from me. I have been filled with the 'warm fuzzies' since."
Iron pan rules in the kitchen
Wayne writes: "To the flatty looking for frying pan that sears ... Forget all the latest frying gadgets covered in all sorts of coatings that wear off into our food. I have an old-fashioned cast-iron frying pan that's been my mate for more than 20 years. Sits hard and fast on the element, holds the heat and sears steak like a crematorium. It cooks an omelette sweetly and yet can go into the oven to finish off a fritatta, no fancy wood or plastic handle to worry about. I don't have to worry about scratching it and use the pathetic thick-edged plastic fish slice. Go iron, go strong."
Video: As a news crew prepares to do an update on a missing man, the man in question walks into shot...
Picture this #1: Earth's Weirdest Landscapes....
Picture this #2: A South Park hijab...
Selling your car: Good opening..."The 1980's gave us many great things - the Goonies, video games, fingerless gloves and the war on drugs. But I think it's fair to say that one of the finest things to come out of the era is my Toyota Corolla."
Video: Conversations with my two-year-old, episode 2.
* Got a Sideswipe? Send your pictures, links and anecdotes to Ana here.