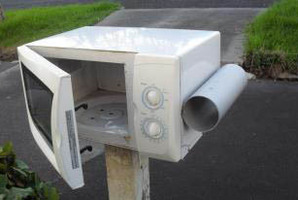 Soccer parents told to stop the go, go go!
Parents at Eastern Suburbs Soccer Club, Kohimarama, have received an email from their coach, former All White Billy Harris, asking them to refrain from yelling on the sidelines when their children, aged 5 to 9, play. Some think it is over the top. In the email Harris said children enjoyed themselves more if mum and dad kept quiet on the sideline. "Even 'positive' support is negative," he said. "If your child gets the ball and you yell 'go, go go!' this will hype them up, whereas what we want is for them to stay calm and relaxed so they can attempt their skills. If you cheer when they kick the ball a long way down the field, they'll think they've done something good. They haven't," he said. "Big kicks are the enemy of learning to dribble and pass the ball," he added. "To improve kids' learning, professional clubs overseas are putting a ban on parents watching the game from the sideline. The parents stand well back from the field, and if they yell out anything they are asked to leave (with their child). The parents watch quietly, just as they would if they went to their child's school to observe them learning in the classroom or playing in the orchestra."
Message the teacher hasn't heard
A reader from Rotorua writes: "So much for anti-bullying campaigns. The message just doesn't get through. My 8-year-old nephew doesn't want to go to school on Friday wearing pink - but the teachers are making him."
Above and beyond in customer service
Helena writes: "Living in the CBD can be a problem if you need to get something heavy home (try getting a taxi to take you just up the road). I needed to replace my microwave but they are heavy and the only appliance store in the CBD is Noel Leeming which is a short distance, but a fairly steep hill, away from my place. I was browsing while I worked out how on earth I could get it home, when a young shop assistant came to see if I needed help. He said he would carry the microwave home for me after he finished work. I tried to give him $10 as a thank you but he would not take it. This act of awesome customer service saved me a great deal of aggravation and I am very grateful. So to the salesman at Noel Leemings, Queen St, thank you so much!"
Picture this: Terrified chocolate bar.
Missing Spreads: From Passive Aggressive Notes.com, this note submitted by a New Zealander who says it is most likely from "the woman across the hallway who stood in the middle of the floor last week and asked loudly, three times, 'Who took my peanut butter from the fridge? Who?'" and then slunk back to her desk muttering under her breath."
Map: "More than half of the world's population lives inside this circle. Even more mindblowing: said circle is mostly water....(Hoover over the annotations)
Video: Incredible Johanna Quaas is 86-year-old and a gymnast...
* Got a Sideswipe? Send your pictures, links and anecdotes to Ana here.