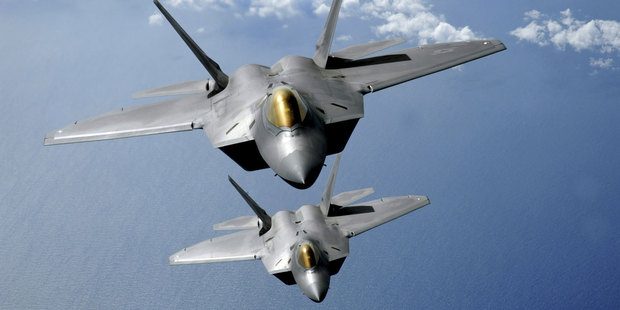 The unexpected shrinkage of the US economy late last year illustrates the biggest threat it faces in 2013: sharp government spending cuts and budget fights that could slow growth and potentially raise unemployment.
A plunge in defence spending helped push the economy into negative territory in the October-December quarter. The likelihood of another recession is remote, but economists warn that further spending cuts would weaken an already modest recovery.
"One way or the other, government is going to be a constraint on growth," said James Marple, senior economist at TD Bank.
Deep spending cuts in both defence and domestic programs are set to take effect on March 1. And most of the federal government could shut down March 27 if Congress doesn't extend a temporary measure authorising funding.
Finally, America's borrowing limit needs to be raised by May 18 or the government could default on its debts.
Any resolution of those issues will almost certainly result in more spending cuts or possibly even tax increases.
The economy shrank at an annual rate of 0.1 per cent in the fourth quarter, the Commerce Department said today, mainly because companies restocked at a slower rate and the government slashed defence spending. That's sharply lower than the third quarter's 3.1 per cent growth rate.
The contraction is the first since 2009 and jeopardises President Barack Obama's efforts to shift away from the economy to other issues, such as immigration and gun control.
Obama can take some actions on those issues without Congressional approval. But he would need agreement from Congress to reverse spending cuts or take other steps to fuel growth.
Looming government cutbacks may have already hindered the economy: Concern over the year-end fiscal cliff could be one reason businesses slowed their restocking. And defence spending may have fallen as agencies prepared for automatic spending cuts in the cliff.
The drag from government comes as private sector growth is picking up, economists note. Consumers and businesses spent more in the fourth quarter compared with the third.
"The private domestic economy ... actually performed reasonably well, better in fact than (it) did in the previous two quarters," Marple said.
Consumer spending added 1.5 percentage points to growth and business investment contributed 0.8 percentage points. Rising home construction added nearly 0.4 percentage points.
But government spending cuts and slower company restocking, which can fluctuate sharply, subtracted a combined 2.6 percentage points from GDP. And a drop in exports subtracted another quarter-point.
Defence spending plummeted by more than 22 per cent, the steepest drop in more than 40 years. Nearly all the cuts were in services, such as weapons maintenance and personnel support.
The Defence Department said spending fell in part because of the drawdown in forces from Iraq and Afghanistan.
A deal to avoid the fiscal cliff and delay across-the-board spending cuts for two months was reached Jan. 1. The cuts amount to about $85 billion.
They appear increasingly likely to take place. Congressional Republicans see them as a way to force Democrats to make budget concessions.
At the same time, Americans are coming to grips with a Jan. 1 increase in Social Security taxes that has left them with less take-home pay.
The lower pay could cut roughly a half-point off growth this year. The automatic spending cuts could shave off another 0.3 percentage points if they take place, Marple estimates.
They would require a 7 per cent cut to the Pentagon budget and a 5 per cent cut from domestic agencies. Everything from the National Park Service to federal law enforcement to health research would be affected. Social Security and veterans' benefits, along with other entitlement programs, would be exempted.
Federal employees would face temporary layoffs and contracts would be delayed or cancelled.
Medicare providers like doctors and hospitals would have to absorb a 2 per cent cut in their payments. That could lead to job cuts at some hospitals.
And if the two parties don't agree on an extension of government funding March 27, a shutdown could follow. Each week of a shutdown could slice a quarter-point from growth, Marple said.
Weaker growth could discourage companies from hiring, pushing up the unemployment rate. It has stood at a painfully high 7.8 per cent for two months. The government will release the January jobs report Friday.
Some trends, however, will offset the drag from reduced government spending.
Exports, which dropped in the last quarter by the most in nearly four years, should rebound this year. China's economy is picking up after a brief slowdown. Even Europe may emerge from recession this year.
And home builders are stepping up construction to meet rising demand. That should create more construction jobs.
Home prices are rising steadily. That tends to make Americans feel wealthier and more likely to spend. Housing could add as much as 1 percentage point to economic growth this year.
In addition, auto sales reached their highest level in five years in 2012. That's boosting production and hiring at US automakers and their suppliers.
The approach of the fiscal cliff last year had one benefit: Incomes jumped in the fourth quarter as companies paid out nearly $40 billion in special dividends and bonuses ahead of expected tax increases.
After-tax income, adjusted for inflation, rose 6.8 per cent, the most in nearly four years. But incomes may fall in the current quarter because of the end of the Social Security tax cut.
Superstorm Sandy likely also dragged on growth by closing factories, disrupting shipping and shutting down retail stores. While the department did not specify Sandy's effect on GDP, it estimated that Sandy destroyed about $36 billion in private property and $8.6 billion in government property.
Wednesday's report is the first of three estimates of GDP the government issues each quarter. GDP measures the nation's total output of goods and services from restaurant meals and haircuts to airplanes and appliances.
The estimates of GDP are revised by an average of 1.3 percentage points between the first and third estimate. That means the final figure for the fourth quarter might end up showing either growth or a steeper contraction.