Jake White knows he must get it right as his team starts from behind against a rested and fired-up Crusaders side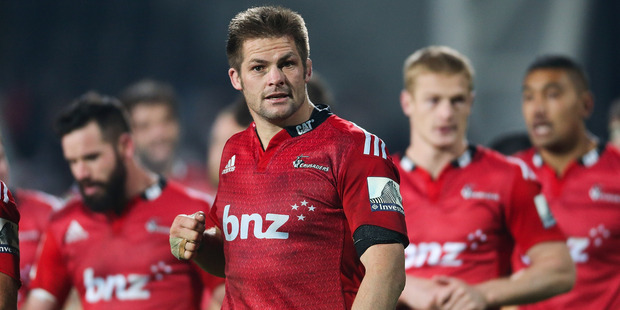 This is the time when Super Rugby coaches and their players earn their money.
They have to bring their troops to the required pitch for the playoffs, making sure they have covered all the tactics and preparation needed for a sudden-death playoff without getting the players too hyped.
It is a delicate balance which will gnaw at inexperienced coaches and players if they are not totally convinced about their ideas.
The Crusaders have been through this sudden-death scenario many times, they know the drill, they have a fully fit squad and will reintroduce Richie McCaw on the blindside for Jordan Taufua in the solitary starting change.
That history should get them through any concerns about sitting out last weekend's matches. If anything they will convince each other that strong training sessions without a game will give them a cushion of freshness for Saturday's match.
They are in their home city, going through their normal routines and playing on their home track.
All the changes have come for the Sharks - leaving home, flying halfway around the globe, then trying to get their bodies and mental rhythms into shape by kickoff.
It seems there may be more, too.
Coach Jake White is tempted to alter the side which held on against the Highlanders to win their quarter-final 31-27 last week in Durban.
He is focusing on his best halfback and five-eighths combination.
Lock Anton Bresler is out with damaged knee ligaments, but top lineout man Stephan Lewies has recovered from his injury.
It is the 9-10 pairing which has White in a selection whirl. Does he go against convention and change a winning side, or does he deliver a pragmatic selection that suits the huge challenge of the Crusaders?
The strongest clue that White will reintroduce Patrick Lambie at five-eighths came when he spoke about his final quarter against the Highlanders after being out of rugby for four months with a torn bicep.
"I thought in the last 20 minutes we played really well," White said. "It was some of our best rugby of the season during that period, and some of our best rugby in terms of linking our forwards and backs.
"As a whole, the bench definitely helped us. There's no doubt that when we get Charl [McLeod] and Pat [Lambie], two senior players, on to the field that their experience tells under pressure."
White has to work out if he will need that calmness late in the game if the Sharks are trying to close out, whether he swaps players and risks upsetting that balance or will get more impact if he uses Lambie and others from kickoff.
If White does that he needs to know there will still be enough impact when he wants it from the bench.
The Sharks arrived in Christchurch on Monday night confident they can repeat their round-robin triumph against the Crusaders.