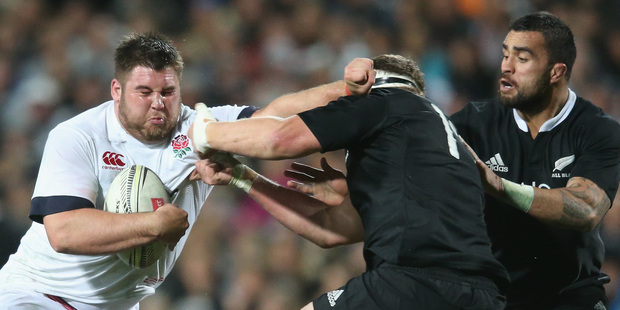 Sadly this was just a game too far for England. Mentally, emotionally and psychologically they were off the pace and you simply cannot afford that against New Zealand.
New Zealand were at the other end of the scale, of course. They looked fresh and hungry. They have been building through the series and are now looking ahead to the Rugby Championship. Their international season has only just begun, England's was ending -- they were half a yard off the pace and looked tired at the end of a long, long season.
And New Zealand showed how devastatingly brutal they can be in pouncing on the opposition's slackness. When they get quick ball on the front foot they attack so rapidly that a team who are only half right in their mental make-up will get horribly exposed in a lot of different areas. And that is what happened.
One thing which stands out is the speed at which New Zealand reposition.
If you are beating your opponents into place after each contact, then you dictate the next phase, whether you are defending or attacking. Be there early and shape and momentum are with you.
That said, England did not give in. New Zealand would have been looking for a win of 40, 50 or maybe even 60 points at half-time. They never like to take their foot off the gas, so for England to do what they did in the second half really showed there is a depth to their collective will.
They could have lost all the ground they have made over the past 12 months if they had produced another half of a similar standard.
That performance highlighted the fact that you have to take a psychological edge into every game, no matter what talent there is in your squad. That will be the biggest lesson of the tour for Stuart Lancaster and his management team.
The attitude at contact is so important, and if you get it right it allows you to play a completely different game. If you do not get it right, you look an ordinary side. And England looked a very ordinary side in those first 40 minutes. New Zealand won every contact in that first half. When that happens, you know that you are in for a hiding.
All this did surprise me a little. I thought that England would compete. And that was shown in the second half, especially in the third quarter.
The big plus is that the right things were obviously said at half-time, and England's defence was much better in that second half.
So I would be pretty upbeat now about England going into the autumn internationals and next year's Rugby World Cup. It is not a time for doom and gloom because of one match.