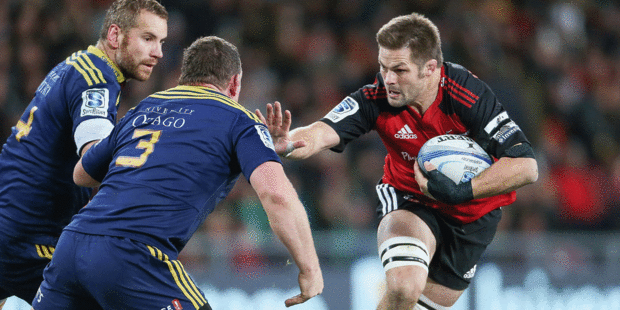 Highlanders 30
Crusaders 32
The Crusaders v Highlanders was the game of the year so far. An absolute epic.
It ended with video referee Vinny Munro having to make one heck of a corner post decision. He ruled a Highlanders no-try - a decision I believe was correct - giving the Crusaders victory.
The red and blacks produced extraordinary goal line defence to keep the raging home side out in the final minutes.
The 2014 rugby season felt as if it got a second wind, or even it's unofficial kick-off, in this game.
With the England series just a couple of weeks away, and a preliminary All Black squad already announced, this match confirmed the season is hitting a much needed boiling point.
There was decent first half aggravation between the two southern sides and the crowd loves a bit of that. There was a terrific atmosphere coming out of the Hot House.
Ironically, New Zealand's hopes of winning the Super 15 may rest on a Fijian.
Nemani Nadolo has reignited the Crusaders, who used the enormous wing all over the field to bust open the Highlanders.
Everyone knows the Crusaders' problems. There are too many worthy types and not enough explosive runners. This has been bogging them down for years. Nadolo is a one stop solution.
The cold hearted Sharks are going to be hard to beat from here, and the Crusaders may be the best equipped New Zealand team to do so if it involves a big game in South Africa. They will need Nadolo.