Dave Rennie takes injuries in his stride as Chiefs lose another couple of players.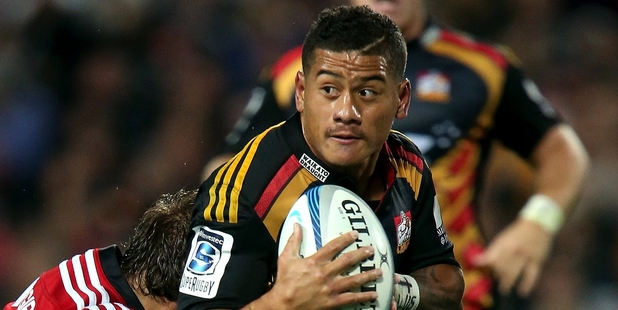 The Blues are battling with the long-term loss of two midfielders but they should not expect much sympathy from Chiefs coach Dave Rennie.
As has been the case all season, just when the injury cloud hovering over Hamilton seems set to clear, another couple of players come a cropper to darken the Chiefs' mood.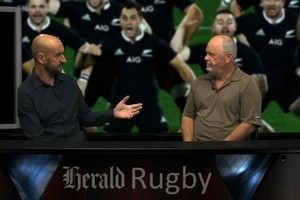 This week it's the turn of halfback Augustine Pulu, who is facing an operation to clear cartilage in his knee, and lock Ross Filipo, who has torn his hamstring. Both will be on the sidelines until at least the June international window.
Rennie knows the casualties are a part of life, which is why he refuses to complain about the rotten luck his side have endured this season. It is also why, when asked about his opponents' own injury list ahead of Friday night's showdown in New Plymouth, Rennie raised an eyebrow.
"I don't know if [the Blues] know what injuries really are," he said with a smile.
"We don't tend to talk about our injuries and that sort of thing - we tend to focus on who we've got. I imagine they'll do the same."
Indeed, while the Blues are missing Frances Saili and Jackson Willison, they have a perfectly suitable replacement in George Moala to partner a dialled-in Ma'a Nonu in midfield. And it's a similar story down State Highway 1, where the loss of Pulu and Filipo is partly negated by the return of Liam Squire, Tevita Koloamatangi and, possibly, Asaeli Tikoirotuma.
The Chiefs remain without long-term absentees Aaron Cruden, Robbie Fruean and Ben Afeaki, among others, but the bye is approaching and an unprecedented run of nine games is coming to a close.
A relatively healthy squad would be a welcome sight ahead of the home stretch and, with that target in mind, the Chiefs have been carefully managing their players' workload during a hectic past two months.
"Some guys have limits on training minutes and we pick and choose what they can do, so we make sure we get our pound of flesh," Rennie said. "I think we've done that pretty well and we go into this game in a good mindset.
"There's a handful of guys starting to come back and, while we might be into a nine-game stretch, some guys are only into their second or third.
"We don't talk about the toll or offer any excuses around fatigue or anything. We're ready to go and we get a rest next week, so we can put everything out on the paddock."
Meanwhile, Mils Muliaina has decided to join the Kiwi influx at Irish club Connacht but he may again be seen in Chiefs colours. Muliaina, who has been ruled out for the rest of the season with an elbow injury, signed a one-year contract with Pat Lam's side, joining former Chief Craig Clarke and current teammate Bundee Aki.
Muliaina returned to New Zealand rugby only at the start of the current campaign, and Rennie revealed the All Black centurion could yet be back at the Chiefs in a coaching capacity.
"He'll be away for at least a year," Rennie said. "I think if there was an option to stay he might have stayed, but it was difficult for us to make a commitment to him early, just because he's been injured."