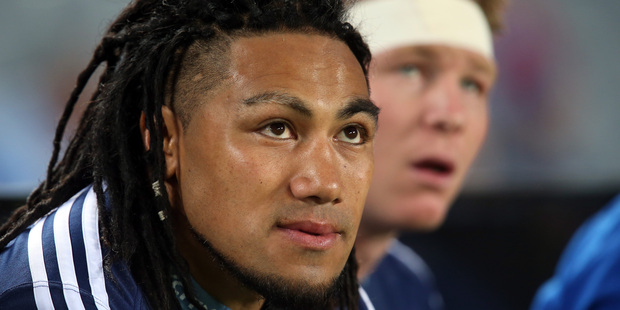 Blues 44
Reds 14
Tactical kicking is an art which takes years to learn though most players are forced to make some desperate clearing kick in their career.
We saw the best and worst of that skill as the Blues wound into their work against the Reds with Ma'a Nonu showing the ever-expanding ideas in his rugby locker.
He always had kicking power and could slam the ball to safety but in recent seasons he has added the trimmings, the wipers kick, a deft grubber from either peg or a hanging up and under.
With the Reds a man down in their 22 and drawn to race up and pressure Nonu, the Blues midfield back poked a grubber by the posts for the flying Lolani Visinia to score.
Great imagination, superb production, a class act.
The width on his cutout pass, earlier, had given Visinia valuable space to round the defence and offload for a try and a later attacking bust from Nonu set up another for Bryn Hall.
The messages were there, use the ball and the Reds were vulnerable in close and near the touchlines but it took a while for those ideas to infiltrate the Blues.
Visinia and fellow wing Frank Halai put in dreadful short kicks which wasted attacking possession and only put the Blues under pressure.
They got away with it against a limp Reds side but messages about that negligence should be underlined on the notice board for the next clash with the Chiefs.