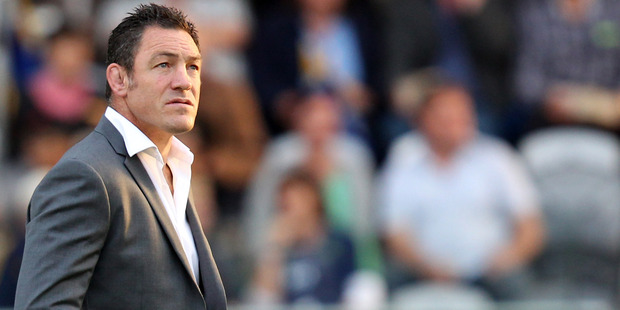 It's time for the Hurricanes to make a move up the ladder.
With two home games in the coming weeks, coach Mark Hammett's side must cash in at Westpac Stadium when the Blues and Reds go to Wellington.
Hammett's side lie in 10th on 16 points but the fifth-placed Waratahs are only one win ahead, while the 13th-placed Rebels are only one victory behind. Such ladder congestion means there's no easy outings.
"Every game is pretty critical and it's pretty tight," Hurricanes assistant coach Alama Ieremia said. "Bonus points are going to be important and these local derbies are becoming really important. Probably in the next few weeks, you are going to see which teams are going to stay with the front-runners and which teams actually start dropping back."
One of the issues under Hammett has been the Hurricanes' inability to build consistency. Coming in from the bye, with home ground advantage and form on their side, the Hurricanes must beat the Blues on Friday if they want to assert themselves as a front-runner.
After Hammett announced last week that this season would be his last in charge of the Hurricanes, Ieremia said the impending departure of the head coach was not weighing on the squad.
"Our focus is definitely now on the Blues and I think the players are certainly pretty keen. We are trying to hold them back."
There are minor injury concerns around Ben Franks (groin), Tim Bateman (shoulder) and Chris Smylie (calf), while flanker Brad Shields also took a knock at training yesterday.
More will be known on their status as the week progresses but No8 Victor Vito is likely to play. The 27-year-old played his first game of the season in the Hurricanes' 25-20 win over the Bulls in Napier two weeks ago after overcoming a knee problem.
"I'm feeling pretty fresh, really," he said. "I haven't played much rugby of late."
While Hammett is leaving at season's end, utility back Alapati Leiua and flanker Jack Lam have also confirmed offshore moves while there are reports suggesting fullback Andre Taylor could also jump ship.
Vito said changes were a reality of professional rugby.
"On the game-day you're not really worrying about that sort of thing but during the week you're just strengthening those bonds and knowing that's the game we play now," he said.
"You'd like to have all your mates around all the time but the nature of the beast is that's not going to happen."
- APNZ