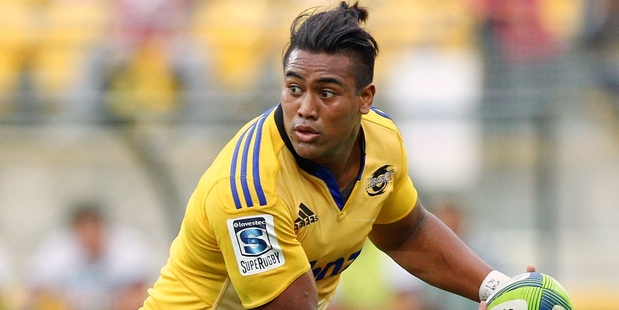 After a steady start to the Super 15, Julian Savea exploded against the Crusaders.
Normally impregnable defender Kieran Read was bashed out of the way and Israel Dagg, Tom Taylor and Andrew Ellis also looked like road-kill as Savea rampaged through his work.
It was not just power from Savea. He collected one try from a deft kick and chase and had another ruled out after picking up a loose pass at full speed.
Savea was back in the headlines again, a year after he was charged with assaulting his partner. Six months later that charge was withdrawn after Savea completed a police programme designed to prevent reoffending. He is on the road to redemption but how does the public view that journey?
Savea's troubles had an extensive impact on many people including the victim and her family, on Savea's relatives, the public, the Hurricanes and the All Blacks.
There were multiple victims, widespread humiliation and embarrassment.
People asked, what do we do here? We love our women. Their safety is paramount and we live by those ideals which have been fractured by an out of control sportsman.
Everyone from the victim and her network to Savea and his community needed help and support. The wing worked at it and police were satisfied he had made steps by attending counselling sessions.
There would have been many other conversations including one from All Blacks coach Steve Hansen which would have been blunt and compassionate. The message would have been about responsibility, liability and recovery.
Savea is a fine athlete and an enormous talent whose sporting gifts will deliver results. He needs a string of strong performances, some behind the scenes work and some carefully managed public displays of goodwill to regain that from the public.
There will be those who gloss over what happened and will offer a "move on" reaction and ask that Savea be judged on what he's doing now.
Just as many need convincing and wonder if he got more leeway than most would have in the same situation.
Repercussions from the incident hung over Savea last season. He is young, 23, well paid and prone to injudicious behaviour like many of his age.
Broadcaster Ken Laban knows the Savea family and the impacts of this case. He concurs that the recovery trail will be long.
"Julian needed to come back and there is only one way to win redemption and that is to win the fans back," Laban said. "I don't think he has won them back yet, not around Wellington and other places.
"People ask 'what is that guy still doing there?' and 'do you subscribe to him being there?'
"I think it is going to be a constant work in progress to win everyone back.
"Our game has been wonderful to him and the challenge for him is can he be wonderful for our game?"