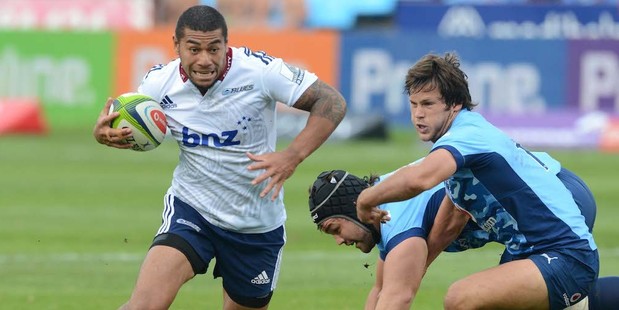 Bulls 38 Blues 22
It is not a recommended rugby script to concede a significant lead and then try and run down your rivals.
The Blues succeeded with that ploy against the Crusaders but today on the high veld in Pretoria they left too much to do in the last quarter.
They began with such a flourish spreading the ball across the park as they challenged the Bulls to a fitness test at Loftus Versfeld.
It was a mind game too and after a torrid few weeks the Bulls were back on their game.
They held their line and when they won precious turnovers or backed their setpiece, they were menacingly direct.
They bent, buckled and broke the Blues with three tries before the interval while the visitors only found four Simon Hickey penalties in response.
The young five eighths was as composed as he was on debut but the Blues scrum and lineout malfunctions bit into their plans.
Gaps up the middle were scarce and the Bulls shut down the Blues' danger from offloading in contact. When the Blues fanned wide on the soft surface, they were cut down by determined defenders.
The Bulls lead blew out to 16 points soon after halftime when they camped in the Blues 22, looking for penalties or points from their rolling mauls.
In a final quarter push, Hickey created a try with a neat grubber and the Blues were a converted try short of the lead until the Bulls last minute bonus point driving touchdown.