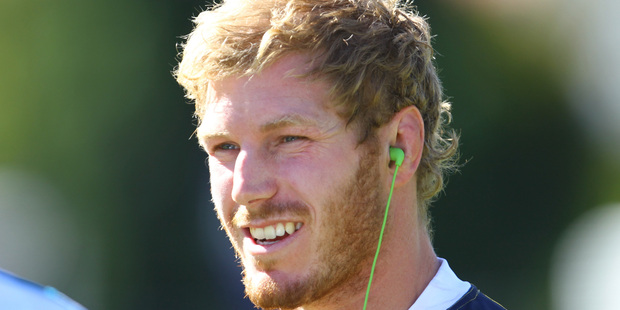 It's not the end of the world, yet.
That's the main message coming out of the Brumbies camp over flanker David Pocock's knee injury.
Pocock reinjured his left knee in the Brumbies' Super Rugby win over the Western Force in Perth on Saturday, ruling him out of Friday's important round-three match against the Hurricanes in Wellington.
It's the same knee he had reconstruction surgery on last year after rupturing his ACL in the round-three clash with the NSW Waratahs.
Pocock will have further scans. However, he was positive he wouldn't spend the majority of a second consecutive season on the sidelines.
Brumbies teammates rallied behind the 45-test flanker, with Wallabies prop Ben Alexander optimistic the side would get their star breakdown workhorse back in just a few weeks.
"As much as it's a blow and Dave's a great player and we all feel for him, it's not the end of the world yet," he said.
"He'll be back in a couple of weeks hopefully."
Halfback Nic White shared a similar sentiment, saying even though the loss of Pocock was a big blow, there was plenty of depth at the Brumbies to wear the No 7 jersey - including Lachlan McCaffrey, Jordan Smiler and current No 8 Jarrad Butler.
"Poey's a good guy to have in the team, but it's a real team effort," he said. "We wish guys like that all the best with their scans, and you don't like seeing anyone injured, but we'll move on and we've got good guys who can cover him. Through someone's injury it gives another an opportunity."
Pocock is the second Brumbies vice-captain and back-rower to injure his knee in recent weeks, with power forward Fotu Auelua out for 10 weeks after tearing his medial ligament in a pre-season trial.
- AAP