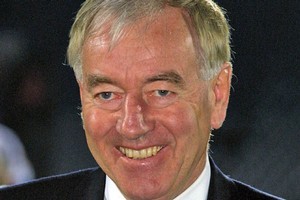 Former All Blacks coach Laurie Mains has backed NZRU boss Steve Tew's stance on the IRB's financing structures.
Tew warned that the All Blacks may not compete in the 2015 Rugby World Cup, saying the ruling body is set to take a $13.2m hit from the current tournament.
Mains told Radio Sport he has a "great deal of sympathy" for what Tew is saying.
"Why should your major stars be in a debt situation to make money for somebody else? It doesn't really make any sense. That's a simplistic way of looking at it, but there's a whole financial model around rugby, particularly in this country, that is struggling.
"But on the world stage, the All Blacks are the number one attraction and Steve Tew has got a very relevant point."
Mains said Tew's comments - that financially it is not a great decision for New Zealand to attend the next World Cup - was "a very fair and honest statement".
"I think the IRB has a responsibility to listen to those major unions because they are actually what make the World Cup tick. It's not your minnows, who are getting all the money, that make it tick - it is the Big Five."
- Herald Online