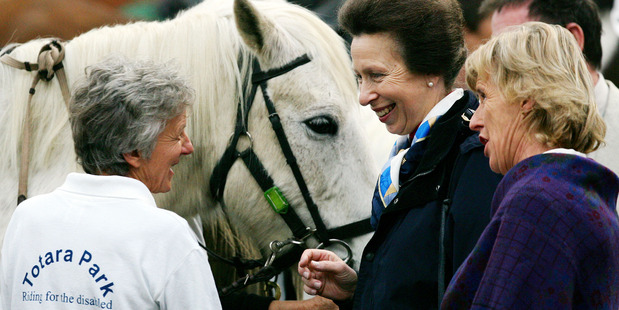 Princess Anne has suggested people in Britain should consider eating horse meat as it would help to improve the welfare of the animals.
Speaking at the annual conference of the World Horse Welfare charity in London yesterday, the former eventing champion said owners might take better care of their horses when they were alive if they thought they could later sell them for meat.
Her comments come after the scandal in January when it emerged horse meat was present in products from a number of UK supermarkets including Asda, Tesco and Iceland.
It was later revealed that horses from countries such as Romania were being slaughtered after suffering appalling cruelty and then shipped into the UK as beef products.
The Princess Royal, who is president of the charity, told the Daily Telegraph: "Our attitudes to the horse meat trade and the value of horse meat may have to change."
Animal charities around the country have warned of a horse welfare crisis, with around 7,000 of them at risk of neglect and abandonment.
The royal cited Poland as an example of a country that does properly care for the animals - adding that it was only when they were destined for consumption and transported alive in trucks that they suffered neglect.
And in some cases, they entered the British food chain.
She said: "If that is true then, and they value their horses and they look after them well because they are in the horse meat trade, should we be considering a real market for horse meat and would that reduce the number of welfare cases?
"We have to understand if value has a part to play in how we reduce welfare cases... if it has real financial value then you look a little bit further ahead in the way you look after your animals."
Following the horse meat fiasco, questions were raised over the merits of eating horse in Britain.
Some countries, such as France, China and Italy, already eat large amounts of it.
The princess added that part of the problem was how the public had been misled.
She said that retailers should have corrected the labels on the products before putting them back on the shelves.
The purpose of the annual conference at the Royal Geographical Society was to debate the future of horses over the next 100 years.
- The Daily Mail