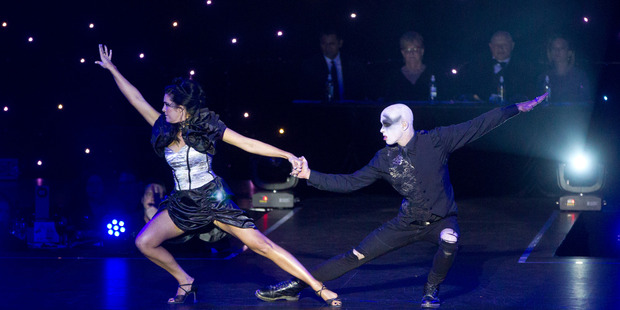 Harcourts Dancing with Rotorua Stars has raised $107,000 for the Rotorua Community Hospice.
Hospice Trust funding manager Jan Morgan said the final sum included $7000 the dancers raised themselves from their families, friends and colleagues.
It also included more than $30,000 from raffles and auction items which were donated by the "incredibly generous business community".
"I am overawed at the goodwill of so many businesses that have collectively contributed to this event especially Harcourts, Rotorua Lakes Council, Eurest, Bidvest and New World Westend.
"The sponsors really symbolised the strong community support for Hospice."
Ms Morgan said Hospice was beyond grateful to the dancers and instructors, Shelley Martin and Troy Smith, saying the hours they sacrificed over the 18 weeks of preparation was much appreciated.
She said $107,000 was "a fitting tribute to their colossal efforts".
"If the event had raised $80,000 I would have been immensely grateful, but to have this result is beyond all expectations, and reflects the efforts of so many people who helped make the fundraiser a reality."
Ms Morgan said it would make quite a dent in the $900,000 funding shortfall and was well worth the months of planning and organising.
"But I keep coming back to sponsors and their generosity, they made it all possible."
She said the event had obviously captured the imagination of the Rotorua public to have the turnout they did for the inaugural Harcourts Dancing with the Stars last Saturday.
"Feedback has been very positive with people wanting to secure a table at next year's event!
"We, the dancers and Hospice, have all enjoyed the lovely comments about their performances and costumes that were well deserved."
She said people were impressed with the room and Event Impressions had the tables "beautifully dressed".
Ms Morgan said Rotorua had some talented industry leaders in the world of events, and that AVT's technical abilities with sound and lighting were "outstanding".
"Shelley, Troy and myself are looking forward to the next intake of performers for next year's event, stay tuned Rotorua."