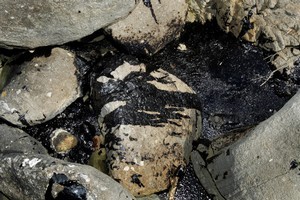 Salvage crews will not re-board the stricken cargo ship Rena today, Maritime New Zealand has announced.
Prime Minister John Key and Transport Minister Steven Joyce said rough weather was due to hit the ship grounded on Astrolabe Reef tonight.
They said it was crucial the wreck stayed intact so more oil could be pumped off in calmer weather tomorrow.
More news to come.
- NZHERALD ONLINE