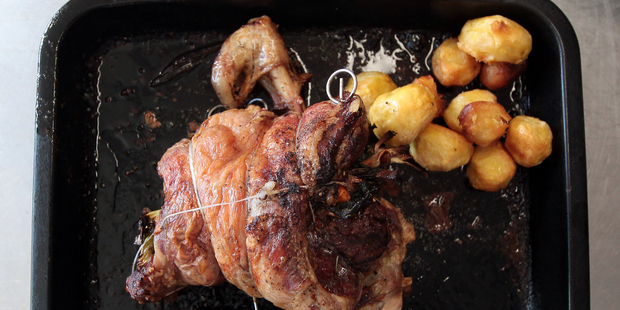 Serves 8
1. Peel and wash some small roasting potatoes, allow up to 5 per person.
2. Put these in a pot of cold salted water and bring to the boil.
3. Cook till just before tender, drain and allow to steam dry.
4. In a medium oven , place a good sized baking dish with 4 tablespoons of duck fat. You can buy duck fat from good butchers and delis, but if you don't want to use this, substitute olive oil. But it won't be nearly as good, I promise you.
5. When the duck fat has melted to a liquid, toss in the dry potatoes. Roast until they are crispy and golden, keep moving the potatoes around as they roast.
Before serving, drain off any excess fat or oil and pop the potatoes back into the oven to finish crisping for a moment or two.