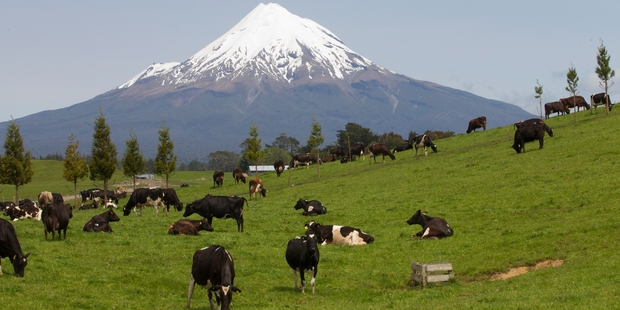 Next week Finance Minister Bill English delivers his sixth - and if John Key doesn't stomp on the political scandals which are wreaking havoc on National - maybe his last Budget.
New Zealand Finance Ministers learned to put the boring back into Budgets years back. Their excuse: the financial markets "don't like surprises".
National Party politicians will be hoping English has kept a surprise up his sleeve to capture the public's imagination and get them talking about anything other than Judith Collins and those Oravida accusations, Minister-outside-Cabinet Maurice Williamson's resignation and the mounting claims of "cash for donations" which, while unproven, do taint the Key Government's image.
Such fervent hope may be misplaced given the pre-Budget rhetoric.
English knows the public have already banked the economic recovery. He's not signalled any "out-of the box" policies to captivate voters and has said his Budget will be a "pretty sensible" affair and suited to the current economic climate.
As he told TVNZ: "We've worked pretty hard to increase the growth potential of the economy despite some strong headwinds from around the world - we're on a long difficult path out of what's been a pretty unique recession."
The public can be an ungrateful lot. Voters get it that New Zealand is a small bastion of relatively economic safety in a global economy that is still quite volatile. It's not just English who promotes caution.
In a Herald interview this week, Financial Markets Authority chief executive Rob Everett suggested a "correction" won't be too far away. Reserve Bank Governor Graeme Wheeler injected some realism into the nation's love affair with "white gold", warning that even the dynamic enterprises - like dairy - can lose international competitiveness and suffer losses in market share.
It's clearly no time to be complacent. Particularly when we compare our fortunes to Australia, which rode the hard commodities wave for a decade but crashed to earth when the Chinese Government dialled back on demand and opened new supply lines elsewhere.
For instance, only the most naive could believe that New Zealand's current dominance in the Chinese market for imported infant formula will not be challenged.
So, while there is still strong confidence, it is easily marred.
Politicians also like to fool themselves.
There are two issues which could still rock the Key Administration despite the Finance Minister's superb work in shepherding New Zealand through the Global Financial Crisis and the Government's return to Budget surplus.
The first is housing, the second the Christchurch post-earthquake rebuild.
Aucklanders justifiably worry about the quite insane house prices in their city.
They don't like seeing foreigners scoop up choice houses in nice suburbs while they are urged to cut their cloth and go further out because they can't afford to pay top prices.
Housing has become a global market - something akin to a commodity.
But people want homes.
Auckland houses are marketed offshore: No restrictions. No capital gains taxes. No stamp duty. No wonder offshore demand is high.
The upshot is that New Zealanders, who really can't afford to punt more than half their take home pay on mortgages for over-priced houses, go ahead anyway.
The Government is stepping up the house building programme but refuses to turn the screws down on offshore demand.
Then there is Christchurch.
The Government can't magic away the repeated floods that have recently made far too many Christchurch people's lives a misery.
But it could do a great deal more to kick ass in the right places to get the bureaucrats working in a more effective and professional fashion. It could invite Mayor Lianne Dalziel to meet with the Cabinet over the challenges facing the city through the half-billion dollar deficit the council faces to fund its share of the new projects. And get a speed team in place to step up the pace of the rebuild.
It's probably also time for personnel changes in the leadership of the recovery effort. Through no fault of their own people do get burnt out by such sustained effort.
These are areas ripe for opposition politicians to leverage in their attacks on the Government.
Labour has pulled a bit of a snow job on the public with the rationale for its "KiwiSaver hikes" instead of "interest rate hikes" to deal with inflation and the current account deficit.
English rightly produces figures which show both are well under control as a result of Government and Reserve Bank policies.
But that doesn't have the sex appeal of Labour's sloganeering.
The upshot is that English's conservative management of the economy is up against raw politics when it comes to voter choice.
It's been a horror week for the National Government.
Worse still, it's been self-inflicted.
The Roy Morgan survey reflects this, showing a swing against the Government and the propelling of Labour and the Greens into first place for the first time on that poll.
There is now no longer further room for complacency by the Key Government.
That's why English's Budget has more riding on it than economic management.