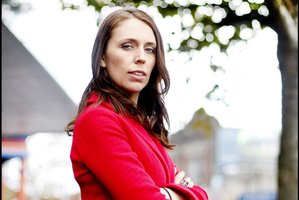 Shadow police minister Jacinda Ardern says she has been "banned" from visiting police stations by the Police Minister because cops were too busy to host her during the summer months.
Ms Ardern has been touring prisons and police stations across the country since becoming police and corrections spokeswoman in September.
She booked a visit to the Nelson police station with local MP Maryan Street this month, but Police Minister Anne Tolley vetoed the appointment.
"I'm not requesting tours of the station or the police cells," Ms Ardern said.
"This is literally a 40-minute chat, informal. I don't need to see the district commander, just someone who has a good grasp of the issues that are affecting people locally."
In a letter to Ms Ardern, Mrs Tolley said she had spoken to Police Commissioner Peter Marshall about MPs' visits to police stations, which usually required a district commander to attend.
The minister said: "The summer period is an extremely busy time of year for the police as they prepare for potential operations over the Christmas period, increased traffic on our roads and an increased number of events across the country that require a police presence.
"For this reason the Police Commissioner has advised me that it is not a good use of police time to facilitate visits by members of Parliament during this period and that requests to visit will likely be declined."
Ms Ardern said Mrs Tolley had overstepped the mark.
"This is not about us politicising the police, it is about us doing our job."
Non-local MPs were expected to get permission from the relevant minister to make official visits to police stations. A police spokesman said it would be happy to arrange visits for MPs in the New Year.
Mrs Tolley's office said electorate MPs could arrange to visit police stations at any time without seeking ministerial permission.