Gambling trusts know they have had a narrow escape.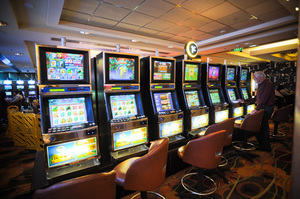 Not many backbench MPs put their name on a bill as effectively as Te Ururoa Flavell has done with his Gambling Harm Reduction Bill. The "Flavell bill", as it became known, has been a subject of intense discussion in sporting administration circles and many other fields of activity that receive grants from gambling trusts. The bill proposed to take the profits of gambling away from trusts, put them in the hands of councils and require them to distribute 80 per cent of the money to the area in which it was raised.
Sports bodies and other beneficiaries were seriously worried, not only because they have come to depend on the grants for so much of their revenue, but because they knew that in principle the Flavell bill was right. It highlighted a hard truth that pub gambling through poker machines takes money largely out of poorer communities and spreads it fairly evenly around, meaning the net benefit goes to communities that are already better off.
The bill will continue to highlight that hard truth even now it has been gutted by the Government majority on Parliament's commerce committee. The completely rewritten bill will leave gaming trusts in control of the distribution of funds and they will not be required by law to return 80 per cent to the district where the gambling occurred. The bill will merely make it possible for regulations issued under the Gaming Act to include an order that when making distributions, trusts must take into account where the money was raised.
Internal Affairs Minister Chris Tremain says he will increase the proportion of money that must "go back to the community" from 37 per cent to 40 per cent, but has not said how much, if any, must go to the locality that provided it.
When gaming trusts remember how close they have come to losing control of their funds they will remain mindful of the Flavell bill. If there is a change of government next year, they could face its revival in a stronger form. In the meantime, the proportion of grants returned to the communities that gamble most on the machines will have to be higher than it has been.
The proposed 80 per cent rule may have been too high, considering the number of national organisations that rely on gaming grants. But those organisations ought also to regard the bill as a warning that they have developed an unhealthy dependence on pokie money. Grants from gaming are as much as a third of the income of some provincial rugby unions. The ratio is probably even higher for sports and cultural pursuits that find it harder to attract paying audiences and brand sponsorship.
Horse racing is hardly in that category. The original bill was right to remove racing clubs from the queue for pokie grants. The committee has restored them, citing an odd High Court ruling that racing clubs are non-commercial organisations. Poker machine players will continue to provide prizes for horse owners.
If more of the profits of gambling are going to be returned to the communities in which they were made, more poker machines ought to be permitted in better-off communities. The committee has improved the bill in this respect, allowing gaming licences to be transferred to new venues. This might weaken councils' "sinking lid" on poker machines overall, but since licences are disproportionately located in poorer areas, it has been perverse to prevent them being moved.
Mr Flavell's bill will improve the law governing this sort of gambling - not as much as he hoped, but its purpose still speaks more loudly than its softened terms.