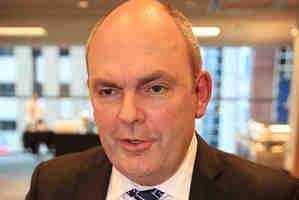 John Key and Economic Development Minister Steven Joyce have long dismissed the Opposition inquiry into manufacturing as a political stunt. They are correct. The exercise has been a stunt. But it has also provided a much-needed platform - even a safety-valve - for the country's rising dollar-battered exporters.
Prior to being pole-axed in terms of impact by last Friday's release of the latest BNZ-BusinessNZ performance of manufacturing index which had the sector recording its highest level of activity for nearly nine years, the inquiry had been a pretty good stunt.
It had provided symbolism in presenting an alternative government-in-waiting at a time when it seems animosity between NZ First and the Greens and Labour and the Greens risks being counter-productive to all three parties.
The inquiry's report released yesterday was predictably dismissed by National. But it makes some valid points about the plight of manufacturers which transcend the left-right divide, including calling for a political consensus to halt the constant chopping and changing of assistance to industry.
It warns that constant shifts in policy created uncertainty and a loss of confidence by investors and innovators, as well as exacerbating pressures for closure or relocation of manufacturing plant.
In seeking such a consensus, the report necessarily avoids being a polemic on behalf of the four parties who initiated the inquiry - Labour, the Greens, NZ First and Mana. For example, it recognises the role of foreign investment in local manufacturing - as long as that is consistent with the country's "strategic direction" export-wise (whatever that means).
Its moderate tone makes it compulsory reading for anyone freaking out at the possibility that some combination of Labour and those other parties may run the economy in the not too distant future.
Without intending to do so, it states the obvious through its major recommendations - reforming monetary policy to ensure a fair and less volatile exchange rate, taking steps to ensure capital is invested in the productive economy rather than housing speculation, and a lowering of structural costs, such as electricity prices.
The obvious is that all these things are already Labour policy. The exercise is evidence that Labour will be the party actually driving economic policy in any centre-left governing arrangement.
Aided by last Friday's BNZ index, National's response has been to accuse the Opposition parties of trying to manufacture a crisis in manufacturing where there is none. At the same time, and just in case anybody thought otherwise, National was busy listing all the funding and assistance to industry it has provided as the current Government.
National cannot have it both ways. Either there is a crisis. Or there is not.