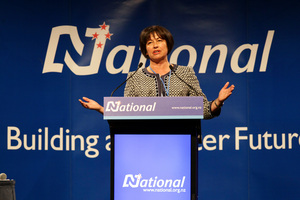 Nelson's Salisbury School will remain open after a year-long battle with the Ministry of Education.
The girls' special needs school made the announcement on its website today.
"The hard work by the board and the school's supporters for over a year has ensured that the Minister [of Education Hekia Parata] understood the importance of retaining a single sex residential option for girls with complex intellectual needs. We are absolutely delighted that the Minister has confirmed our future," Salisbury board of trustees chairwomen Helen McDonnell said.
A year ago, Ms Parata announced a new plan for students with special educational needs which involved closing two schools and creating a "wrap-around" service to cater for those who had been displaced.
She came under fire after a High Court decision found she unlawfully tried to close the school by disregarding warnings girls at the school with intellectual disabilities could be placed at greater risk of sexual abuse if they were placed in a residential boys' school.
Labour Party education spokesman Chris Hipkins said the decision to keep the school open was the right one.
"It's just a shame it took a court ruling, relentless community work and a major dose of negative press to bring the minister round.
"Planning to close Salisbury School was a clear breach of the rules. It was another example of an inattentive minister who is out of her depth."
The Public Service Association (PSA) said the decision to keep the school open was a hard-fought victory but one which came at a cost.
"This year-long period of uncertainty has meant that about a third of Salisbury's staff have left, taking with them valuable specialist experience and expertise which is very difficult to replace," said PSA national secretary Brenda Pilott.
"A lot of time, stress and uncertainty could have been saved if the government had listened to the concerns of students, families and staff from the outset."
- APNZ