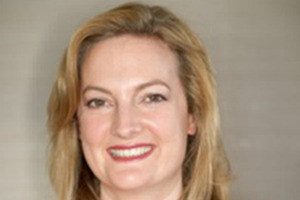 When film executive Victoria Spackman touched down in Beijing yesterday on John Key's trade mission to China, she was following in her grandfather's footsteps.
The late Francis Spackman was with the Wool Board when he accompanied former Labour Trade Minister Joe Walding on the first New Zealand trade mission in 1973.
When Ms Spackman's father found out she was going, he dug out the photo of her grandfather, with a young stock and station agent representative, Ron Trotter (later Sir Ron).
At just 21 members the mission was smaller than Mr Key's 100-plus, but it was also a pioneering time with New Zealand having recognised China and cut diplomatic ties with Taiwan the year before.
Ms Spackman is the chief executive of the Gibson Group. It is best known for its film and TV projects but it also has a strong presence in the field of visitor attractions and museum work.
She has just recently returned from China and is now on her fifth visit with the Prime Minister.
The Gibson Group has produced a TV programme about Chinese studying in NZ for Education New Zealand and she was there talking to broadcasters about screening it and to some potential partners for the attraction and museum arm of the business.