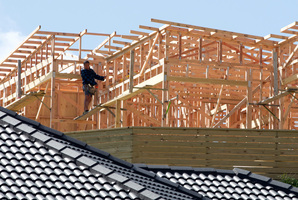 Each district in New Zealand will have to come up with a single planning document for development with an agreed list of definitions under proposed resource management reforms to be released this morning.
The National-led Government was concerned that housing developers, businesses and residents had to refer to multiple documents when applying for resource consents, and that the planning documents had inconsistent definitions.
Environment Minister Amy Adams said: "We continually hear from New Zealanders of their immense frustration with resource management processes.
"They tell us they find them cumbersome, costly, and time consuming, and that the system is uncertain, difficult to predict and highly litigious."
At present, New Zealand's 78 authorities have more than 170 planning documents for 2272 different zones or management areas. Officials noted as a comparison that Scotland, with a population of 5.2 million people, had a just 37 planning documents.
The reforms would draw together three or more local and regional plans for New Zealand's 53 districts into single documents.
Auckland Council is already moving in this direction by creating a unitary plan, which would supersede all the plans of former councils which merged into the Super City.
Under the reforms, each plan would have a national template which would include standardised terms and definitions. The Government wants plans to be set out in a consistent way across the country.
A housing developer would have one list of resource consent definitions, in a move which was designed to reduce the costly and complex problem of changing home designs to fit the differing demands of each district.